NEWS
Technological advances to control printing temperatures: Heating and cooling systems for extrusion syringes.
Science is advancing at a dizzying pace and this means that the needs are also greater, which is why the advances of companies based on biotechnology for research and development must be aligned with this growing demand.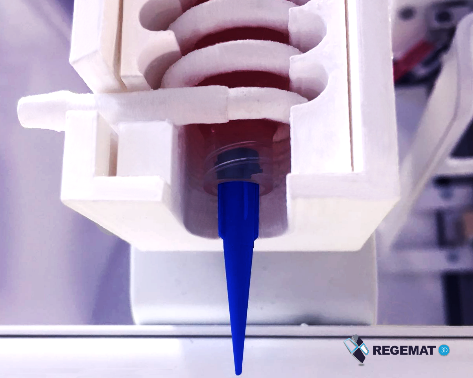 The company REGEMAT 3D is good proof of this, its teams are in continuous development with a single purpose, to adapt their systems to the needs of research groups and with the aim of supporting the scientific community by sharing knowledge and putting at your disposal all the technical and technological Know-how acquired over the years of experience. In this way, REGEMAT 3D offers researchers the possibility of covering all the demanded needs and the requirements raised during the more than 5 years of continuous collaboration.
The refrigeration system developed by the company fulfilling the premises set by the research groups, offers a wide range of possibilities when printing materials whose curing requires low temperatures. This cooling system developed by REGEMAT 3D allows to control constant temperatures between -20ºC and 100ºC. &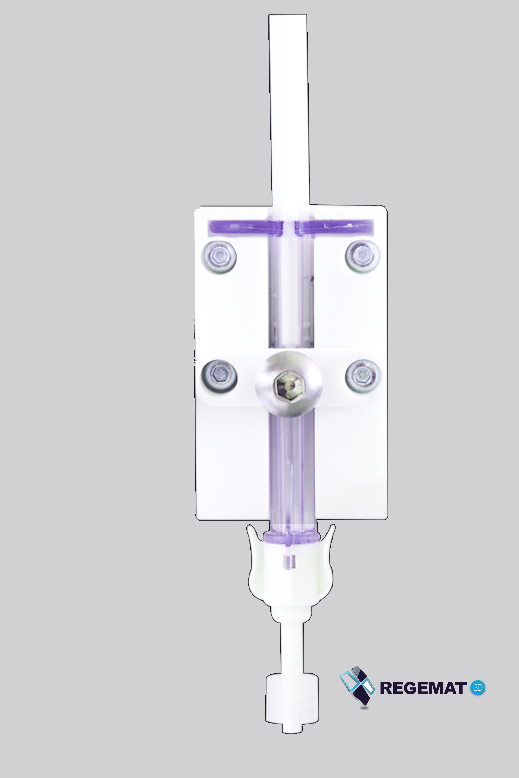 On the other hand, the heating systems of the syringes enable the researcher to control a stable self-limited temperature of + 50ºC, at this temperature, for example, some materials such as Alginate are kept in a liquid state and with an optimal viscosity for bioprinting with REGEMAT 3D systems. The possibility of printing this material is of great value to researchers since it is a very suitable medium for cell survival. In case that the materials to be printed by means of the syringe system require a temperature above 50ºC, unlocking the limitation at this temperature and by using metallic or glass syringes that withstand a higher temperature could be reached up to 250ºC.
With REGEMAT 3D bioprinting systems, composite structures can be printed using even several materials, combining them with different types of biocompatible, biodegradable and even validated thermoplastic materials for clinical use to transfer the results of printing to their use in living beings. The design and dimensions of the bioprinters allow working with them inside laminar flow cabinets, thus guaranteeing sterile conditions and maintaining an optimal sterile environment essential for cell proliferation
The different bioprinters in our company implement a mechanical cartesian displacement system controlled by spindles, which allows resolutions of 1,875µm, 1,875µm, 400nm to be reached in the X, Y and Z axes. This undoubtedly represents a great competitive advantage. compared to systems whose movement is controlled by pneumatic actuators since these movement systems do not allow these resolutions to be reached.
For all this, REGEMAT 3D bioprinters are configured and absolutely prepared to work with the large amount of materials that are developed daily worldwide, being therefore the most appropriate tools to achieve successful results in any application, both at the level of research as for its implementation in clinic. This is possible thanks to the great team of engineers that the company makes available to our collaborators to develop and implement their needs, accelerating the achievement of objectives and results.
Miguel Fernández Doblas.
Head of R&D and Production departments
Electronics and Automation Engineer.